PT-141
Overview
PT-141 is used as an erectile dysfunction solution, it is used by men who want to bring back the fire into their sex life in terms of achieving rock-hard erections that do not only satisfy them but their partners as well. In the process, they never have to take any other medications or choose hormone replacement therapy again with it at their side.
The study that has proven its effects in terms of sexual dysfunction was performed on lab rats, wherein the male rats with erectile dysfunction were given this peptide and exhibited improvements in terms of sexual performance as compared to the controlled group, which was not given the research chemical. Aside from male rats that benefited from
Benefits
It is believed that it can improve both male and female sexual problems by increasing their sexual performance and desire in lovemaking. This happens because it is discovered to stimulate mPOA terminals in the brain of rats. This action led the research chemists into identifying it as a potent simulator of that brain's part, which can activate the dopamine hormones that happens to play a major role in sexual motivation.
What is dopamine?
Known as a compound in the body, it functions as a neurotransmitter that stimulates performance. What happens with low levels of dopamine in the brain is that there will be low libido, which causes can be traced in the brain. So by comparing those with low dopamine levels versus those with a healthy level, the latter is better in terms of getting into arousal and having desire, as facilitated by their brain's neurotransmitters.
Without even saying, people can treat low libido by addressing neurotransmitter issues and such include low levels of dopamine, serotonin and testosterone. With PT141 peptide, you can address the problem on sexual dysfunction, whether you're a man or a woman suffering from it, but that's if you are going to consider using it for yourself. Based on reviews, users find the peptide beneficial, resulting to high demands for it on the market.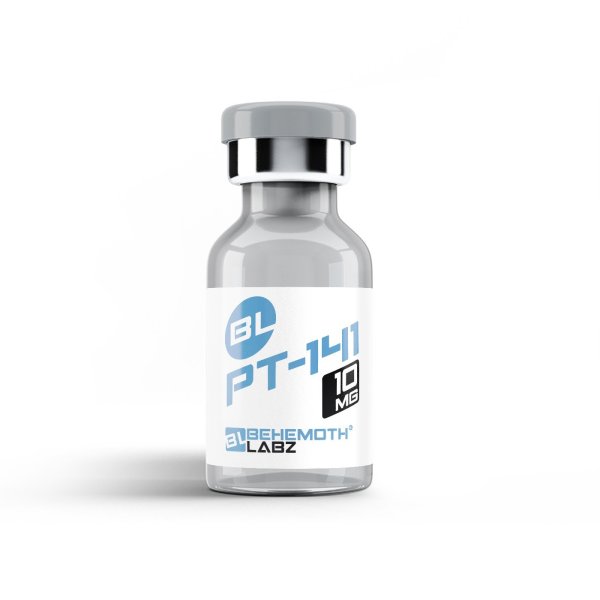 Purchase from one of our trusted distributors
Buy Now
Dosage
Note; dosage information is only for scientific reference purposes. SARMs Central, does not condone the human consumption or use of this substance outside of a controlled scientific environment (i.e. a lab).
Dosages should be administered according to weight.
For men: .5 mg = light 1.0mg = moderate 2.0mg = heavy
Women normally take half the dose of men.
Potential Side Effects
PR-141 has no noted significant side effects.
Find a distributor