S-ACETYL-L-GLUTATHIONE
Overview
S-Acetyl Glutathione is an acetylated form of glutathione. This form is well-absorbed and more stable throughout the digestive tract than other forms on the market. Use of stomach acid-resistant capsules (DRcaps™) further protect stability. Laboratory data showed that S-acetyl glutathione increased intracellular glutathione and had a positive effect on many oxidative stress biomarkers.
Benefits
Provides Intracellular Antioxidant Support

Supports Healthy Cell Function and Healthy Aging

Supports Detoxification

Supports a Healthy Immune Response

Supports Amino Acid Transport Across Cell Membranes

Enhances Antioxidant Activity of Vitamins C and E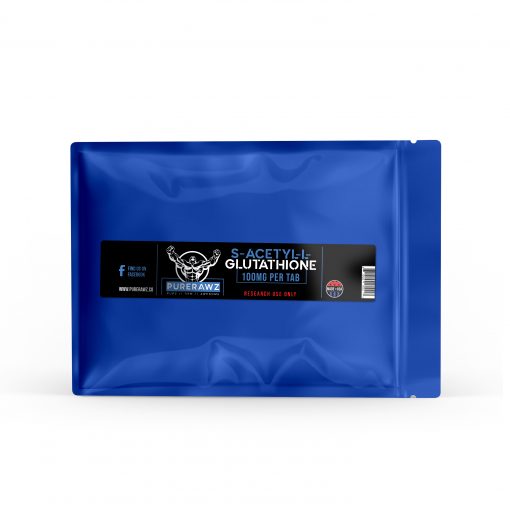 Purchase from one of our trusted distributors
Buy Now
Dosage
Note; dosage information is only for scientific reference purposes. SARMs Central, does not condone the human consumption or use of this substance outside of a controlled scientific environment (i.e. a lab).​
Take 200-400 mg twice daily.
Find a distributor